AAMFT has recently started collecting more specific demographic information in order to better understand and represent the needs and perspectives of our members. While including this information is voluntary, collecting accurate data affords us the opportunity to serve and support the diversity of our membership.
Go to aamft.org and Sign In to your account.
You can either click on your name at the top of the home page or select My Account from the Membership tab at the top right-hand corner of the page.
Towards the bottom left-hand corner you will see a section labeled "My details." To the right of the heading you'll see a pencil icon, which is circled in red below. Click on this icon to update your demographic information.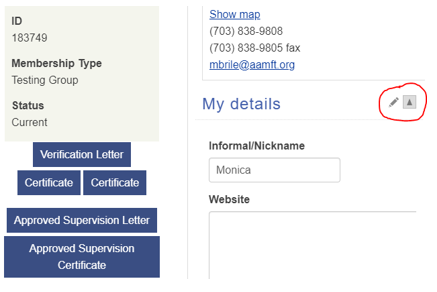 You'll then be able to update your details.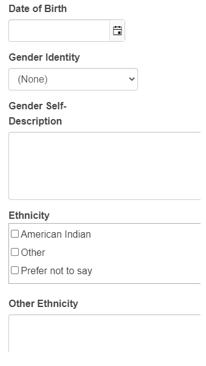 Please remember to click at the bottom of the page when you have finished.
Questions? Please do not hesitate to contact the Membership Team at central@aamft.org. Our number is 703-838-9808 and our office hours are from 8:30am to 5:00pm, Eastern, Monday-Friday.